This phrase will make most people makers shudder: multi-tip screwdriver. You see them everywhere, from gas stations to drug stores, and they all have one thing in common: they suck. I personally always stayed away from them after experiences of lost bits and just general clumsiness.
Enter the NANCH screwdriver set.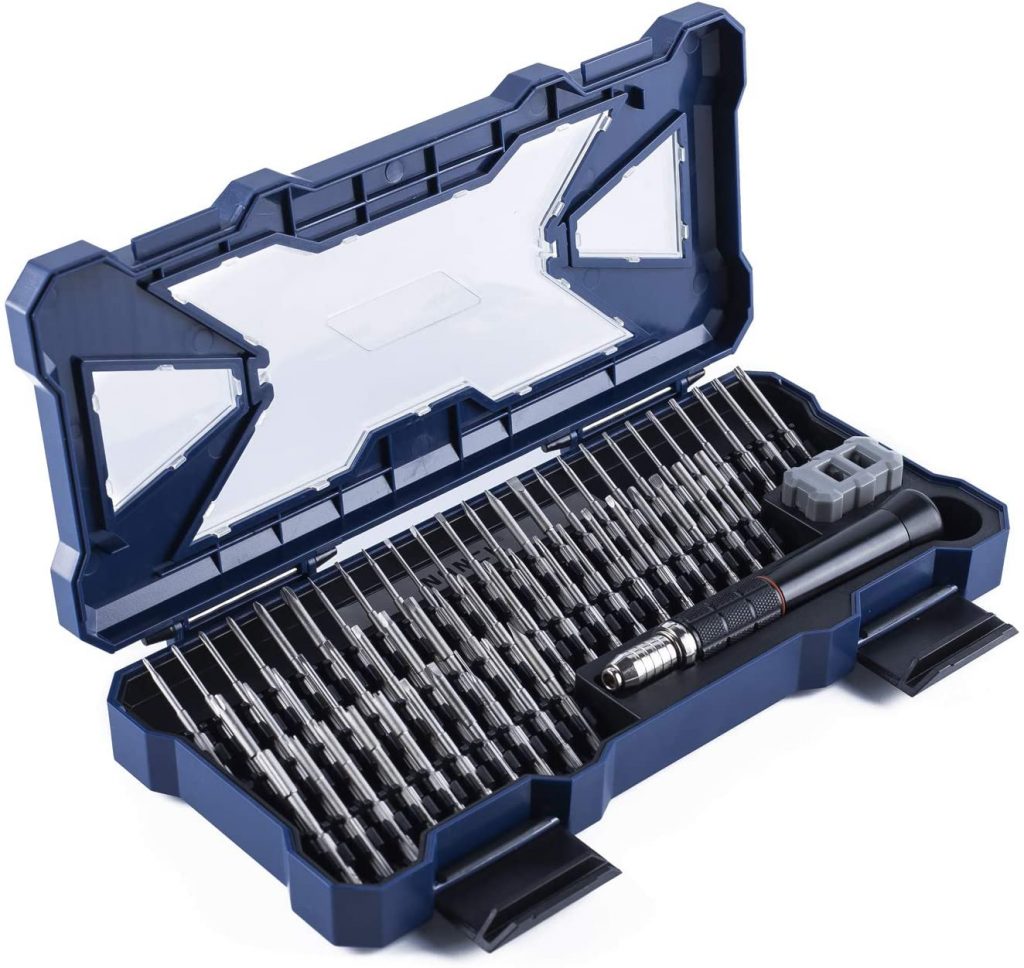 A mechanical engineer co-worker of mine had one of these sets, and I found myself constantly asking to borrow it. I couldn't quite put my finger why it was such a joy to use, but it wasn't until I bought my own set until I "saw the light" regarding changeable-bit screwdrivers. These definitely aren't your average cheap 7-in1, 24-in-1, or n-in-1 generic changeable screwdrivers, this is the real deal.
Here are few characteristics of the Nanch set we fell in love with:
The snap-to-extend mechanism
The weight of the base tool and bits
The easy and satisfying "snap" of releasing and placing bits in the case
The pull to release bit mechanism
The variety of bits, especially related to small electronics work
It's truly a joy to use. Another humorous thing was the About section of the Nanch website. Here's an excerpt:
Nanch was found by Nan,an senior engineer who has over 20 years experience on screwdriver set,and own great talent on machenical tools. He insist on high quality material,and good design. Before that,Chinese brand screwdriver quality is said to be low quality,Nanch changed the opinion of the world on Chinese made screwdriver set.He insist on quality made,Nanch is equre to top-level quality set in our country.
Ah yes, Nan,an's 20 years experience truly shows great talent on machenical tools. Jokes aside, we absolutely recommend Nanch tools. They will revolutionize your view on multi-tool screwdrivers if you haven't experienced a quality set.
(This post contains Amazon links, CircuitSnoop may earn a small commission for my endorsement, recommendation, testimonial, and/or link to any products from this website)